On the Ethics of AI-based Algorithmic decision-making in Healthcare.
Assessing Trustworthy AI. Best Practice: Machine learning as a supportive tool to recognize cardiac arrest in emergency calls.
In cooperation with

Emergency Medical Services Copenhagen, and
Department of Clinical Medicine, University of Copenhagen, Denmark
Emergency medical dispatchers fail to identify approximately 25% of cases of out of hospital cardiac arrest, thus loose the opportunity to provide the caller instructions in cardiopulmonary resuscitation.
A team lead by Stig Nikolaj Blomberg (Emergency Medical Services Copenhagen, and Department of Clinical Medicine, University of Copenhagen, Denmark) examined whether a machine learning framework could recognize out-of-hospital cardiac arrest from audio files of calls to the emergency medical dispatch center.
The results of a randomized clinical trial are published here.
We worked with Stig Nikolaj Blomberg and his team and applied the Z-inspection® process to assess the ethical, technical and legal implications of using machine learning in this context.
This is a self-assessment conducted jointly by a team of independent experts together with the prime stakeholder of this use case. The main motivation of this work is to study if the rate of lives saved could be increased by using AI, and at the same time to identify possible risks and pitfalls of using the AI system assessed here, and to provide recommendations to key stakeholders.
Jointly with the Emergency Medical Services Copenhagen, we completed the first part of our trustworthy AI assessment.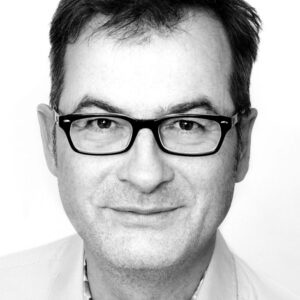 Stig Nikolaj Fasmer Blomberg,
Senior Advisor, Emergency Medical Services Copenhagen
The results of the self-assessment are published here:
On Assessing Trustworthy AI in Healthcare. Machine Learning as a Supportive Tool to Recognize Cardiac Arrest in Emergency Calls
Roberto V. Zicari • James Brusseau • Stig Nikolaj Blomberg • Helle Collatz Christensen • Megan Coffee • Marianna B. Ganapini • Sara Gerke • Thomas Krendl Gilbert • Eleanore Hickman • Elisabeth Hildt • Sune Holm • Ulrich Kühne • Vince I. Madai • Walter Osika • Andy Spezzatti • Eberhard Schnebel • Jesmin Jahan Tithi • Dennis Vetter • Magnus Westerlund • Renee Wurth • Julia Amann • Vegard Antun • Valentina Beretta • Frédérick Bruneault • Erik Campano • Boris Düdder • Alessio Gallucci • Emmanuel Goffi • Christoffer Bjerre Haase • Thilo Hagendorff • Pedro Kringen • Florian Möslein • Davi Ottenheimer • Matiss Ozols • Laura Palazzani • Martin Petrin • Karin Tafur • Jim Tørresen • Holger Volland • Georgios Kararigas
VIEW ORIGINAL RESEARCH article
Front. Hum. Dyn., 08 July 2021 | 
…………………………………………………………………………………………………………………
Additional Resources
To explain or not to explain?—Artificial intelligence explainability in clinical decision support systems. 
Julia Amann ,Dennis Vetter ,Stig Nikolaj Blomberg,Helle Collatz Christensen,Megan Coffee,Sara Gerke,Thomas K. Gilbert,Thilo Hagendorff,Sune Holm,Michelle Livne,Andy Spezzatti,Inga Strümke,Roberto V. Zicari,Vince Istvan Madai , on behalf of the Z-Inspection initiative (2022)
PLOS Digit Health 1(2): e0000016, February 17, 2022
…………………………………………………………………………………………………………………
What did we learn in assessing Trustworthy AI in practice?
Roberto V. Zicari, Z-Inspection® Initiative
AI Ethics online–Chalmers, April 20, 2021
YouTube: https://www.youtube.com/watch?v=Jt63ZUbrBJM
Download Presentation:
Zicari.CHALMERSApril20.2021
…………………………………………………………………………………………………………………..

For the Press: More information here.